Estate Planning Attorneys
Michigan Law Services, PLLC is a full service law firm in the heart of Macomb County, MI dedicated to providing our clients with the best legal representation in family law, criminal law, probate and other legal matters.
Knowledgeable And Compassionate Estate
Planning Attorneys
The topic of estate planning is often a tough one. Clients often ask if they need to consider the preparation of a last will
and testament, power of attorney, or trust. The reality is that while most people have not had these documents prepared,
we all should probably have them.
Having The Right Lawyer Is Key To
A Proper Estate Plan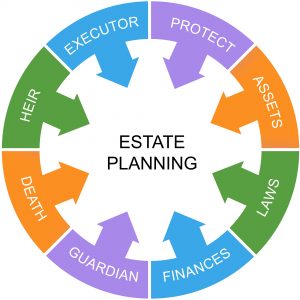 By executing a last will and testament, we are able to give direction as to the distribution of our assets. We are also able to nominate the person who we would like to administer the estate in the Probate Court, known as the personal representative.
It is often advisable to execute a power of attorney along with a last will and testament. Powers of Attorney can cover two different areas, health care decisions and legal decisions. Both documents are important. Should we find ourselves needing assistance with health care related decisions or legal decisions, the powers of attorney will allow a nominated person to make these decisions.
Another estate planning tool to consider are trusts. Essentially trusts are created to hold assets. The author of the trust has the ability to provide for family members well after their passing. Clients often use trusts to provide for their children years after their passing. Often clients will provide funds toward the first car or education of their grandchildren. Trusts are also used to provide for second spouses and blended families. The important thing to know is that the creator of the trust has the ability decide the distribution of his or her assets long after death.
We Are To Help Guide You With These Very
Important Decisions
Attorneys Philip Vera routinely assist clients with the preparation of powers of attorney, last will and testaments, and trusts. Whether
interested in a single document, or a comprehensive estate plan call Michigan Law Services, PLLC for a free consultation at (586) 991-1SUE (1783).
We make the law work for you. Our goal is to defend your rights, every step of the way.
Get the Power of Legal Protection
In uncertain times, facing even more uncertain outcomes, you need someone to protect YOU. In representing our clients, our lawyers make it a priority to provide dedicated legal services at reasonable rates.